1433 E Toliman Way
Washington, UT 84780
Lot #SS 115
5 Bed • 2.5 Bath • 3 Garage • RV: YES • 3,175 ft2
Floor Plan: 3175

$975,900*
FOR SALE
4 Bedroom+Den | 2.5 Bath | 3 Car-RV Garage
We are excited to announce a new home for sale, Shooting Star #115 to all of our friends and clients.
S&S Homes is now accepting offers* from pre-qualified buyers. Nearly complete and listed at $975,900.
This community features nearby scenic walking trails, close to schools, and a city park. Enjoy a multitude of recreational activities right outside your front door with the in-town amenities just minutes away. The included Smart Home Kits allow for home automation and remote assurance.

Shooting Star is a CenturyLink ON 1 Gig Connected Community with fast, reliable Gigabit Fiber Internet speeds to each home. Don't miss your chance to live in S&S Homes' newest neighborhood.
Like What You've Seen?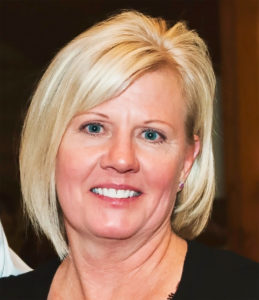 Contact Lori Johansson at S&S Realty Solutions for more information regarding any one of our award-winning homes in Shooting Star.
*Prices, estimated completion dates, elevations, styles, colors, features, and finished homes may vary from the architectural rendering and are subject to change without notice or obligation.  Square footage is estimated.